ACCESS CONTROL - VIDEO INTERCOM
Designed for SINGLE HOUSE, VILLA, OFFICE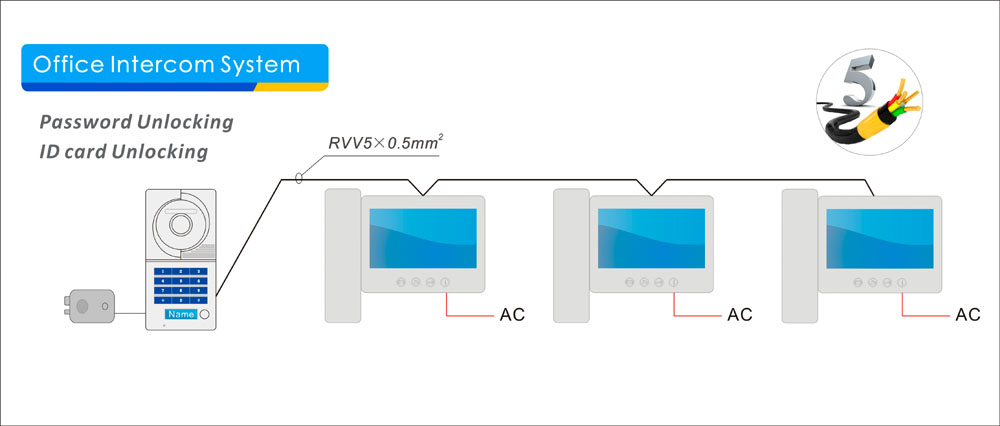 It provides HD audio and video communication, especially designed for the office, villa, single house. Its maximum capacity is to connect 2 outdoor units with 3 monitors.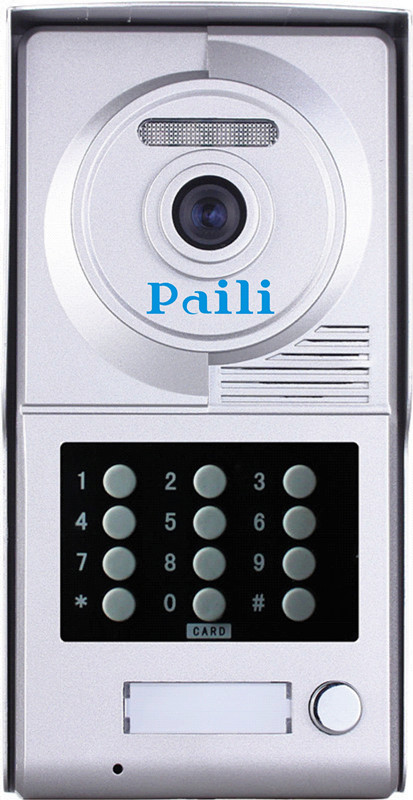 Digicode Outdoor station
RFID card , key tags and Password keyless for door release
Full stainless steel cover
HD Camera and 3 meters illumination
Surface Mounting
Size: 180 X 94 X 40 mm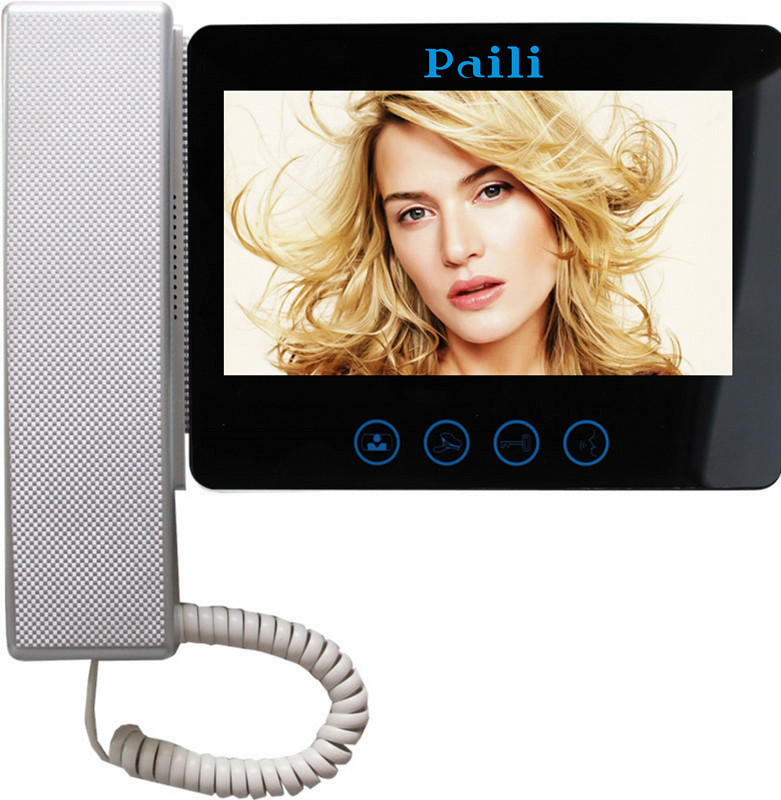 7" TFT Monitor, 0 degree to 70 degree Rotatable Display,
Handset and Handfree intercom optional,
touch blue backlit buttons
Surface Mounting & Desktop 
2-way Audio communication, Talk , Monitor, Alarm, Door release;  
Internal Intercom between monitors                                                               
Maximum ability to connect 2 doorbell with 3 monitors.
FEATURES
A. Wall-mounted & Desktop installation optional
B. 0°-70°Rotatable Display with blue backlit touch buttons
C. 9pcs Ringtone optional
D. 4-digit Access code and RFID cards, up to 2720 cards.
E. HD Camera, 3m illumination.
SUPPLY AND INSTALL FROM €596+VAT
NOTE: THIS PRICE APPLIES TO A SINGLE DOOR STATION TO A SINGLE VIDEO MONITOR WITH A CABLE RUN NOT EXCEEDING 30M IN LENGTH AND DOES NOT INCLUDE DOOR UNLOCKING MECHANISIM SUCH AS STRIKE LATCH, MAGLOCK ETC WHICH IS EXTRA IF REQUIRED.